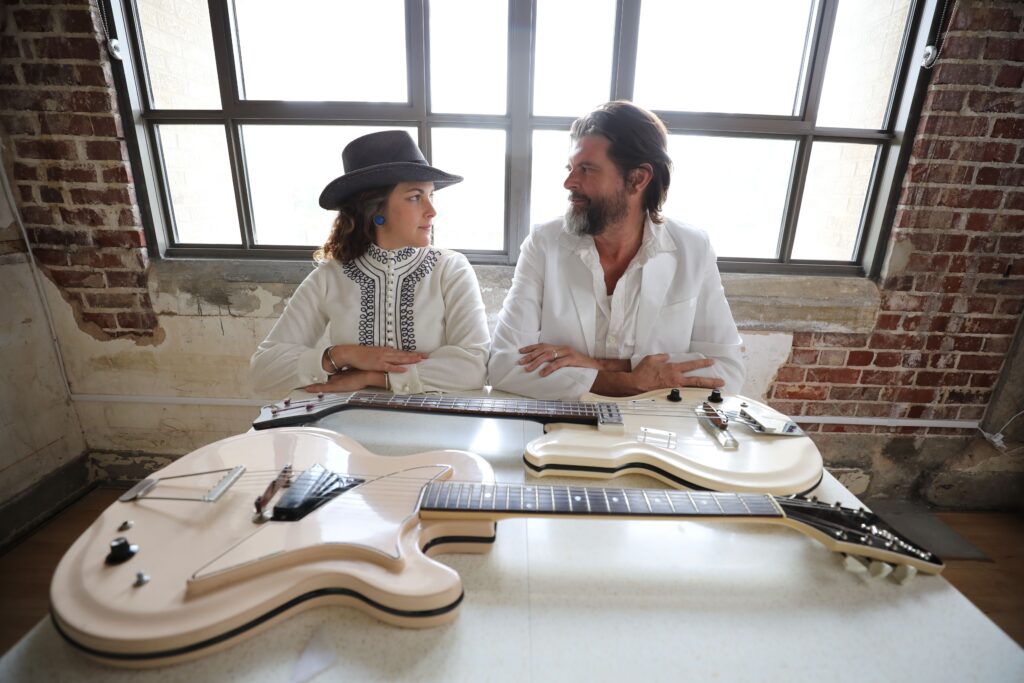 September 8 @ 7:00 pm

-

9:00 pm
This is one of those shows that we probably don't deserve…but so happy to get.
Amy Lavere is a highly respected singer / songwriter / performer.  Besides Will Sexton, she is a frequent collaborator with:
– Luther Dickinson (North Mississippi All-Stars), Valerie June, Shannon McNally, Allison Russell, Amy Helm and so many other amazing musicians.  Her recording catalog is papered with critical acclaim and she is an accomplished performer, known the world over.
Her most frequent collaborator (and husband) – Will Sexton – is Texas guitar legend. The San Antonio born Sexton was a musical prodigy who as a child moved to Austin, coming of age in the city's hothouse environment.  Over the past three decades, Sexton has grown into a skilled musical polymath: an esteemed writer, producer, session player, and solo artist. He grew up playing with the likes of Doug Sahm, Joe Ely, Roky Erickson and Stevie Ray Vaughan.  He's laid down studio tracks for an impressive number of popular performers – and he shares writing credits with Waylon Jennings, Joy Ely and Stephen Stills…just to name a few.
Bot together – Amy & Will make some incredible music which, like I say, we probably don't deserve, but we are SO happy to get.
Coming to Prosser for one of our live music events? Check out our list of local recommendations to check out while you're here.