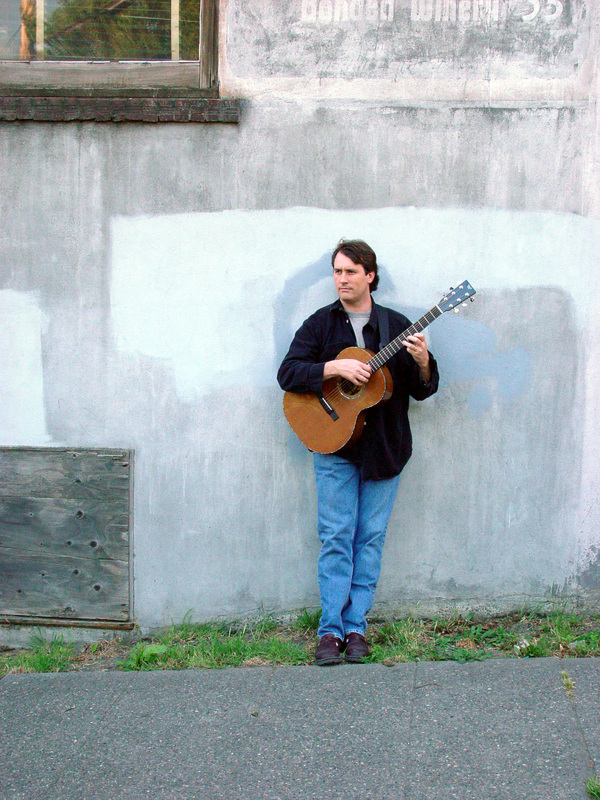 An Evening with Carl Tosten
March 17 @ 7:00 pm

-

9:00 pm
In the world of guitar players there's only one Carl Tosten. His playing and approach are truly unique and forward thinking. Carl makes the guitar a complete instrument; no part goes unused. His vocal style is the icing on the cake.  —Mark Morse, "Rockslide"

Carl is a musical giant.  —Tom Alexander, Booking Agent, Tacoma Dome
If you've seen Carl play – you know the above quotes ring true. He has a passion for guitars that began when his father bought him his first guitar at age 11. From his early years in a small town in Eastern Washington, his playing centered around the electric guitar, performing with various groups and diverse styles ranging from country to rock to jazz. In the mid 1990's, after years of eclectic listening and playing, he began to focus fully on the acoustic guitar, creating masterful acoustic fingerstyle compositions which combine alternate tunings, multiple capos, percussive body slaps and right-hand tapping. Known for his expressive and energetic guitar style, Tosten has been described as an "Acoustic One-Man Band."
Carl has played with and or shared the stage with, Brent Mason, Stanley Jordan, Tuck & Patti, Lila Downs, Lee Ritenour, Seymour Duncan, Stu Hamm, James Burton, Mike Stern, Rick Vito, Muriel Anderson, Nokie Edwards, Frank Vignola, Carl Verheyen, The California Guitar Trio, Daryl Steurmer and Doyle Dykes.
You can watch part of this show form just a few years back…
Coming to Prosser for one of our live music events? Check out our list of local recommendations to check out while you're here.