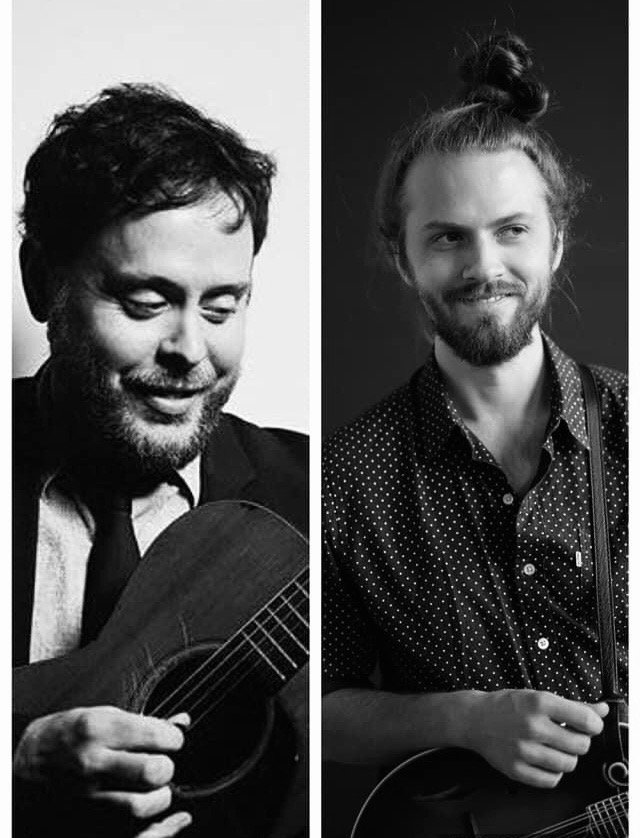 Grant Gordy and Jacob Jolliff
September 22 @ 7:00 pm

-

9:00 pm
This one is gonna be special.  If we're being honest, this is the kind of talent we have no right hosting at Brewminatti.  But we are blessed.  Jacob we know and love – and he's coming in fresh from playing some shows with Bela Fleck's My Bluegrass Heart tour.
And Grant Gordy – well, this is what a few folks say about him:
"Grant Gordy is one of the very small group of musicians to whom the word "preternatural" can hype-lessly apply. Kaleidoscopic excellence, startling emotion, personal revelation:  all accurate descriptions of what ultimately is Grant's personal story, in a musical flow comparable to writers such as Dave Eggers and Michael Chabon. Certainly the least boring guitarist I know."
-Darol Anger
"Grant belongs to the new elite of American acoustic practitioners who are pushing the ever-expanding envelope of a musical frontier."
-David Grisman
Link to audio recording:  https://grantgordyandjacobjolliff.bandcamp.com/releases
Coming to Prosser for one of our live music events? Check out our list of local recommendations to check out while you're here.