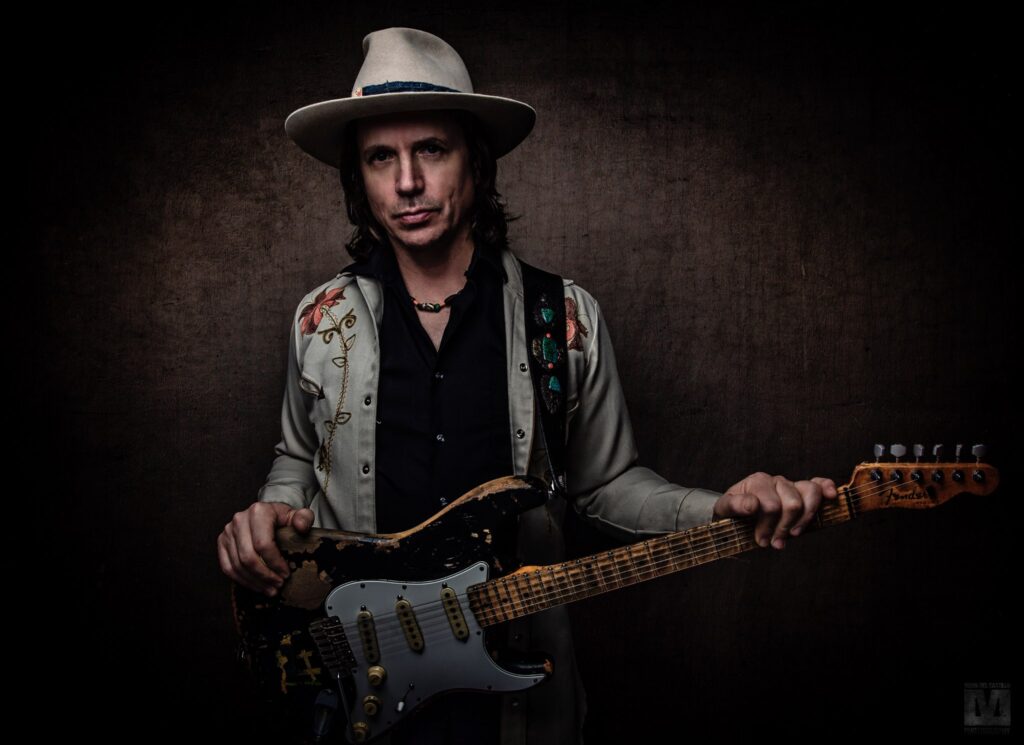 August 6, 2022 @ 7:00 pm

-

9:00 pm
The word "legend" is showing up more and more in concert introductions and interviews, but the reference makes Ian uncomfortable. Yeah, he's proud of playing stadiums with the Stones, arenas with Dylan and ZZ Top, showing up in movies like Slingblade, and having numerous radio hits and tv performances.  The awards are affirming and exciting; the records are an ambitious list, with a who's who of producers and players. But it's the soul that he's chasing.
Ian would rather talk about the colors and sounds of the records, the connection with fans, and of spirit. He plays shows like they are the last thing he will ever do, and though he is known for his skills as a singer, guitarist, and songwriter, the ferocity and spirit are his stock-in-trade. When Ian plays, he doesn't do it to show his ability. He plays to create a communion with his audience. When he sings, he is seeking a connection- to elevate and heal. When he writes, his songs dance with the darkness, but always hold the promise of redemption and light.
And…we are THRILLED he is playing Brewminatti as one of the 3 Northwest shows on this run.
Coming to Prosser for one of our live music events? Check out our list of local recommendations to check out while you're here.