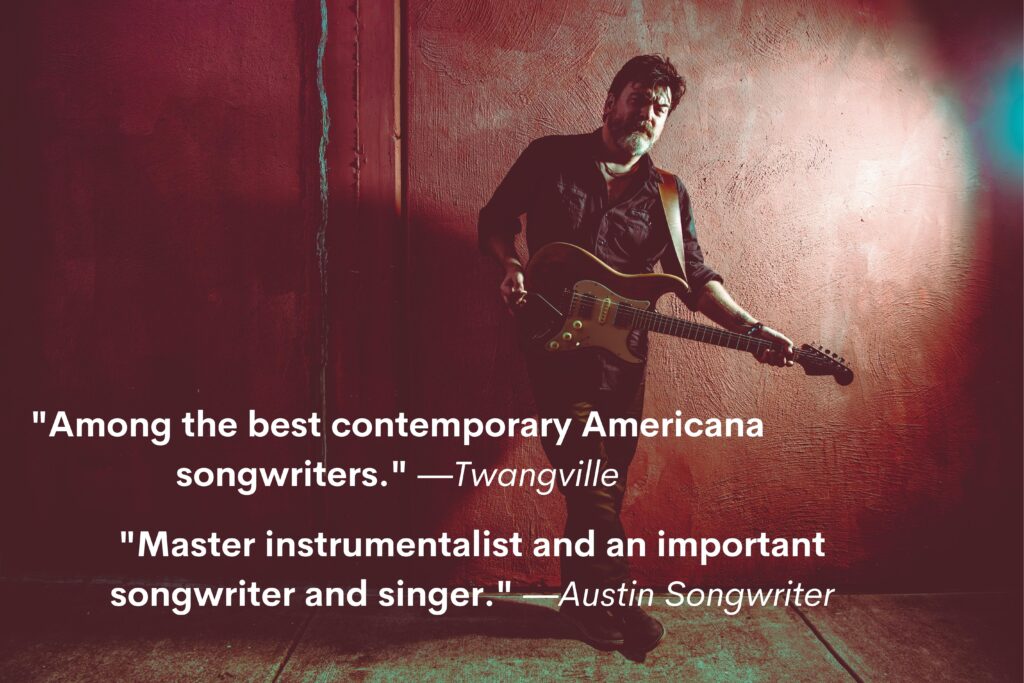 December 7 @ 7:00 pm

-

9:00 pm
Jeff began playing guitar at age 10 – and he went on to keep playing, mastering traditional acoustic guitar.  But he found his true passion in the slide or steel guitar. He studied music theory and composition, and explored jazz, funk and classical music, at the University of Michigan in Ann Arbor. In his 20s, he arranged horns in a 12-piece funk group and played guitar in a progressive bluegrass band.
Jeff followed his ambition to Nashville, learning from notable bluegrass artists Uncle Josh Graves, Gene Wooten and Jerry Douglas. Plankenhorn met Ray Wylie Hubbard on the street in Memphis at a Folk Alliance event in 1998. Jeff sat in with Hubbard that night on dobro, and soon had a long-term gig crashing on Hubbard's couch in the Texas hill country. Austin became home in 2001.
A slide guitar virtuoso, Jeff spent his early career backing the likes of Hubbard and Joe Ely, Ruthie Foster, Gavin Degraw, Eliza Gilkyson, Bob Schneider and the late Jimmy LaFave. In 2016, he launched a new chapter as a solo artist.
In addition to being an accomplished singer-songwriter and all things strings musician, Plankenhorn created his own signature instrument — dobro-meets-lap-steel guitar — dubbed "The Plank." The patented slide guitar, with a distinctive sound derived from the instrument's square neck and electric guitar body — netted Plankenhorn Austin Music Awards 2017 "Best Miscellaneous Instrument" . Jeff's 2016 album, Soulslide features "The Plank".
Coming to Prosser for one of our live music events? Check out our list of local recommendations to check out while you're here.