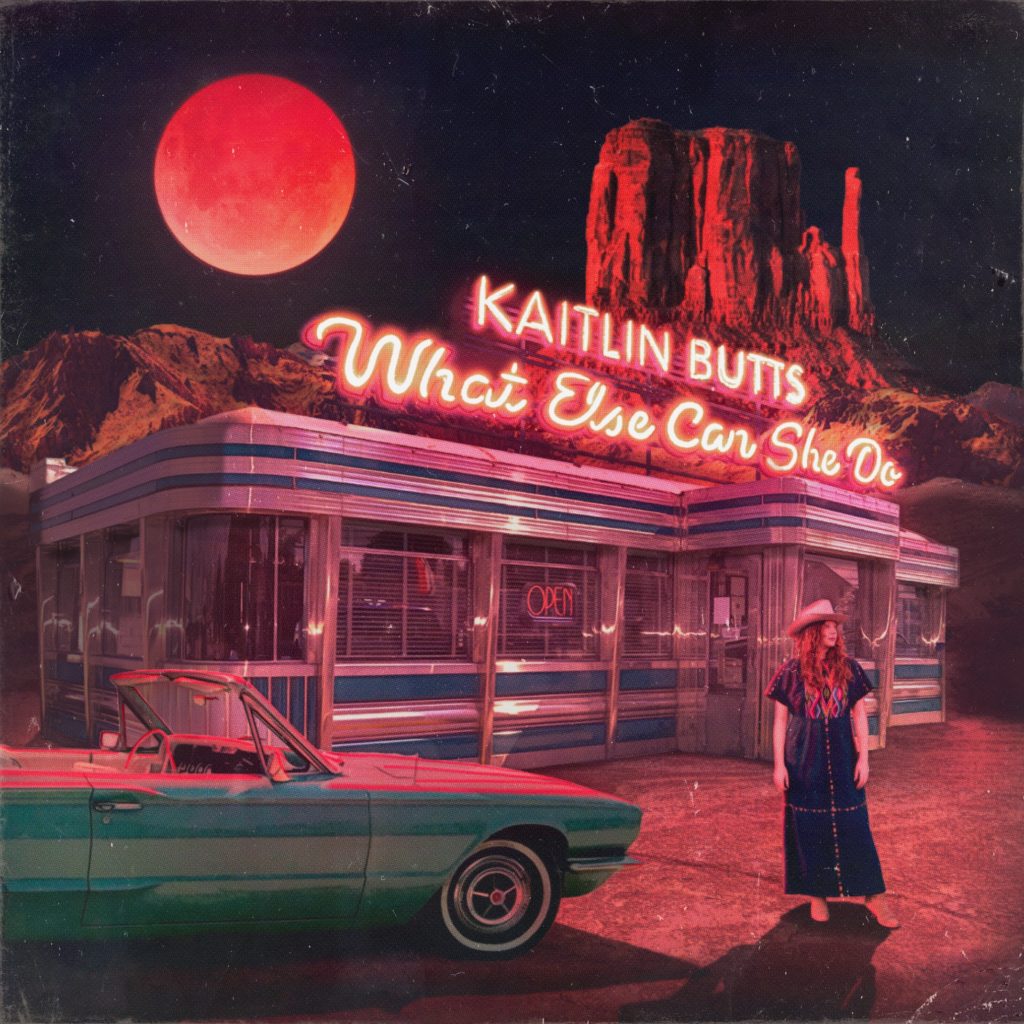 August 4, 2022 @ 7:00 pm

-

9:00 pm
Full of reflection, daydreaming contemplation, sharp wit, tough decisions in the midst of dire situations, rosy love, and beaming growth, What Else Can She Do finds Country music's Kaitlin Butts in full bloom. Behind her flowing locks of auburn hair, Oklahoma twang, and a wry grin, grows a devastating storyteller and an equally demanding, radiant voice.
Following up her charming debut Same Hell, Different Devil and a diverse run of singles–the cosmic dancer "Marfa Lights," the haunting murder ballad "White River," the sweet tranquility of "How Lucky Am I," and the enigmatic disco fever dream "White River (Remix)–What Else Can She Do has Butts delivering a collection of delicate, strong, and gallant characters and transformative storytellers.
What Else Can She Do is a visceral display of just how raw and mighty words and actions can be–and how sometimes, knowing when to walk away can be just as compelling as holding on. Inspired by the resilience and humility displayed by the women in her life, Butts' latest is a welcoming nod and saving grace. Time and again, she demands to be seen and heard as an artist, storyteller, and woman.
Coming to Prosser for one of our live music events? Check out our list of local recommendations to check out while you're here.