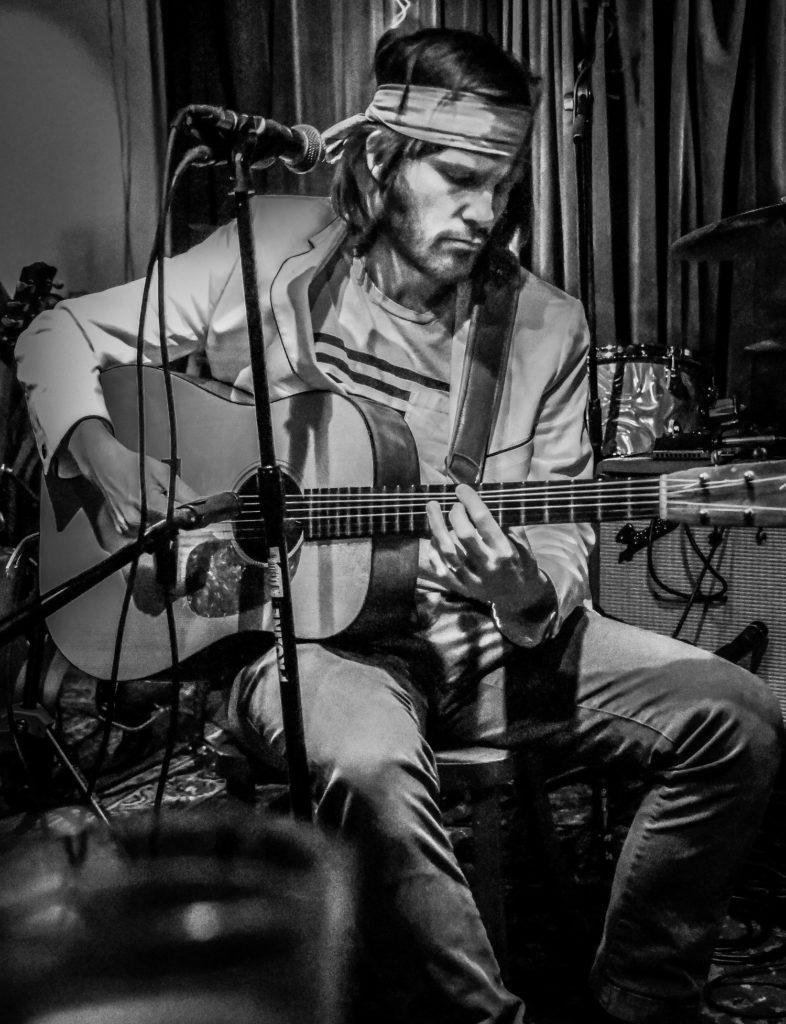 September 8, 2022 @ 7:00 pm

-

9:00 pm
This is one for the more musically adventurous…like if Frank Zappa played acoustic music.  But look at what his fellow musicians have to say:
"Stash and his band have really broken musical boundaries by doing things that just don't seem possible on acoustic instruments." – Billy Strings
 "A brilliant and Free-thinking Mind" – Chris Eldridge (The Punch Brothers)
"Heavy acoustic laced with musical cosmology" – Tony Trischka
Polish-Colombian Stash Wyslouch is an avant-garde Bluegrass guitarist, singer and songwriter. His music delights in story-telling, improvisation and outer-space worthy composition. Despite his Heavy-Metal beginnings in middle and high school, Bluegrass music has been central to Wyslouch's life for the past 15 years touring and recording with groups such as The Deadly Gentlemen, Bruce Molsky's Mountain Drifters, The Jacob Jolliff Band, and Tony Trischka's Early Roman Kings.
Coming to Prosser for one of our live music events? Check out our list of local recommendations to check out while you're here.