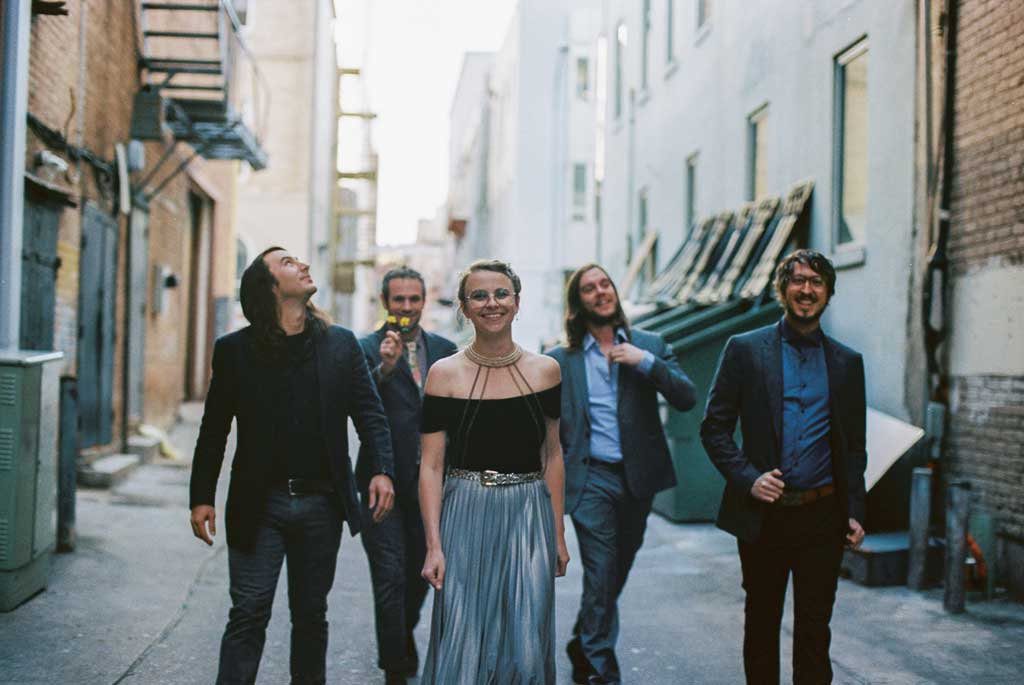 December 30, 2021 @ 7:00 pm

-

9:00 pm
The songs are spacious — airy vocals float atop lovely, languid melodies and gentle percussion, adorned with softly-swelling synths and thoughtfully-plucked fiddle and mandolin. It's a sound that compels comparisons to both songwriting principals like Fleetwood Mac, Neko Case or Mazzy Star as well as indie folk contemporaries like Jade Bird, Haley Heynderickx, or Shannon Lay. The Deer have formed a breed of indie folk entirely uninhibited, all its own, and absolutely captivating.. From Austin, they are borne of a densely creative atmosphere, and stand out with their versatile and accessible sound. Members include frontwoman Grace Rowland (The Blue Hit), upright bassist Jesse Dalton (MilkDrive, Green Mountain Grass), guitarist Michael McLeod (Good Field, Linklater film composer), drummer Alan Eckert (Dimitri's Ascent, A Live One), and string player Noah Jeffries (MilkDrive, South Austin Jug Band). Frequent collaborator Roger Sellers (Bayonne) also adds some of his touch to their songwriting and production.
Coming to Prosser for one of our live music events? Check out our list of local recommendations to check out while you're here.